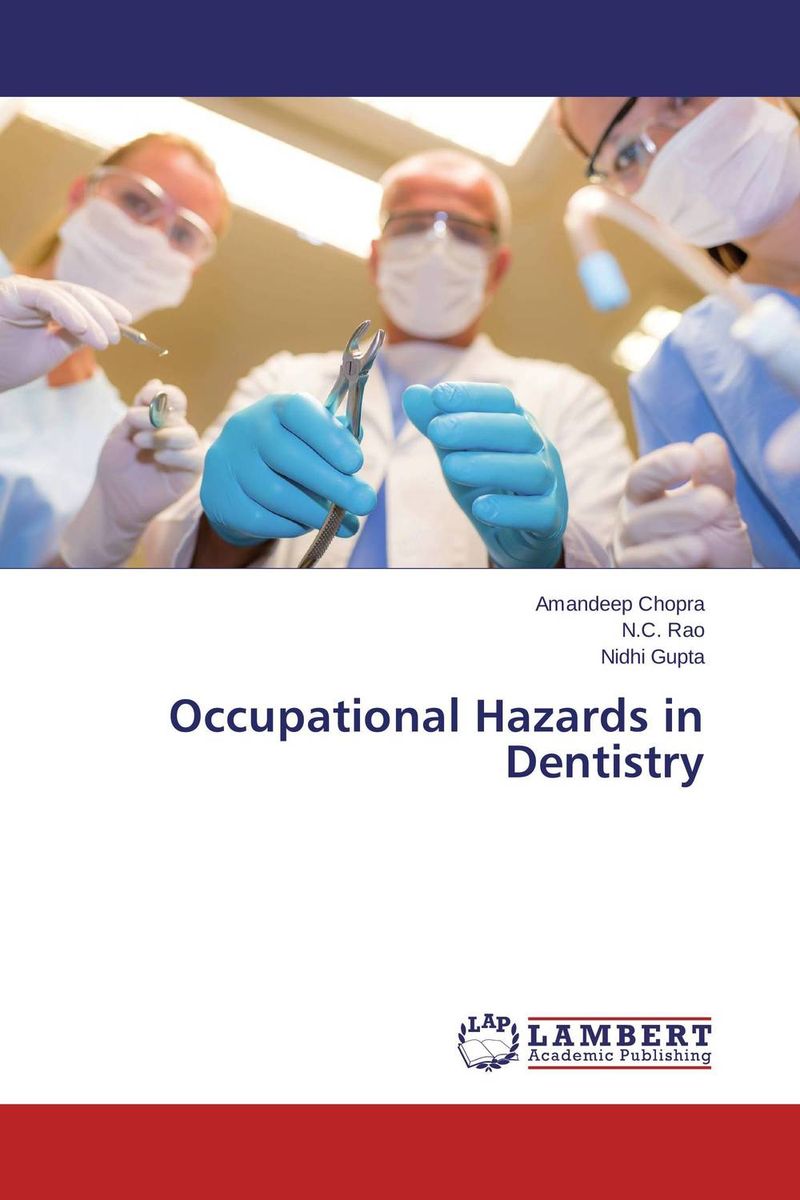 Год:
2014
Автор:
Amandeep Chopra,N.C. Rao and Nidhi Gupta
Издательство:
LAP Lambert Academic Publishing
Описание:
Occupational hazard refers to a risk or danger as a consequence of the nature or working conditions of a particular job.Although modern dentistry has been described as probably among the least hazardous of all occupations but still while carrying out their professional work, dentists are exposed to a number of occupational hazards. These cause the appearance of various ailments, specific to the profession, which develop and intensify with years. These occupational hazards include percutaneous exposure incidents (PEI); exposure to infectious diseases (including bioaerosols) radiation, dental material and noise; musculoskeletal disorders, dermatitis and respiratory disorders; eye injuries and psychological problems. This book will give a brief overview of various occupational hazards in dentistry, their adverse effects and methods of preventing them.